Private 15253, 2nd Battalion, Hampshire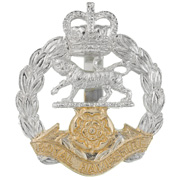 Regiment
SON of Henry Thomas and Sarah Louisa Barnes
of Peckham, London
BROTHER of Henry Thomas, Louisa, Alexander George,
Susan, Andrew John,  Richard,  Rose and Kate Barnes
Killed in action 3rd July 1915 Gallipoli aged 24
No known grave, but commemorated in Turkey on the Helles Memorial

Also remembered in St Barnabas Church, Ranmore Common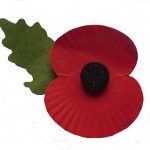 Benjamin Barnes was one of the earliest men on the Ranmore War Memorial to die in World War 1.  Indeed, until and if we find out when the unidentified William Thomas died, Ben may well have been the first.  He was killed in action on 3rd July 1915 in Gallipoli, a month before his two friends  (William) Charles Hull and Nathaniel Rice.
Benjamin was born in Camberwell, South London in 1891.  For many years, before and after his death, his family lived at No 10, Ellery Street, Peckham.  He was the son of Henry Thomas Barnes, house painter, and his wife Sarah Louisa.  No christening records have been found for Ben or any of his eight siblings.  No school records have been found for him, but some of his brothers and sisters went to Cator Street School and his younger sister Kate to Lyndhurst Grove School, both in Southwark, so probably Ben went to one of these.

The first real evidence of the adult Benjamin Barnes is in the 1911 census, where his father proudly described him as in "gentleman's service" (probably a footman, though exactly where he was employed at that period is not certain).  However, when World War 1 broke out three years later and Ben enlisted in the Hampshire Regiment at Guildford, he gave his address as Dorking, so he was by then presumably working at Denbies.  Indeed, because another footman William Charles Hull came from the same area of South London and was of a similar age to Benjamin, it seems possible that they knew each other and that was how Ben obtained the Denbies job.

Charles Hull and another man on the St Barnabas War Memorial –  Nathaniel Rice – obviously enlisted at the same time as Benjamin Barnes, because the three have consecutive service numbers in the 2nd Battalion of the Hampshire Regiment, clearly following the tradition of friends enlisting at the same time in a battalion of "pals".  The three are mentioned in The Surrey Mirror and County Post of 29th September 1916 describing the memorial service for Captain Henry Archibald Cubitt, the heir to the Denbies Estate.

Benjamin Barnes has no extant service records, but his campaign medals (the 1915 Star, the British War and the Victory Medals) indicate that he entered the Balkan Theatre of War on 15th June 1915, less than three weeks before he was killed in action aged 24.  His body was not found, so he has no known grave, but, along with Charles and Nathaniel, he is commemorated among the 20,834 names on the Helles Memorial to the Missing of Gallipoli, a tall obelisk that can be seen from ships passing through the Dardanelles.
 Copyright©2016
SOURCES
Many  of the sources mentioned are available online via Ancestry, Find My Past and Free BMD.
Commonwealth War Graves Commission (CWGC)
Soldiers Died in the Great War (SDGW)
Birth registers, General Register Office (GRO)
Censuses 1901, 1911, The National Archives (TNA).
British Army WW1 Service Medal and Award Rolls, 1914-1920 and Medal Rolls Index Cards, 1914-1920 (TNA)
"The Surrey Mirror and County Post", Surrey History Centre (SHC)