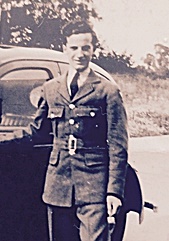 Corporal 924312,  Royal Air Force Volunteer Reserve
SON of Henry and Mabel Lilian Butcher nee Gander, of Westhumble, near Dorking, Surrey
BROTHER of Joan, Donald and Alan Butcher
Died 8th January 1944 aged 24
Buried St Barnabas Churchyard, Ranmore Common, Surrey
Remembered at the annual Remembrance Service in
St Barnabas Church and on the War Memorial at
St Michael's Church, Mickleham, Surrey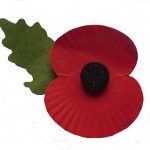 Kenneth Henry Butcher was born late in 1919 in Lewisham, South East London, the eldest son and second child of the four children of Henry and Mabel Lilian Butcher.  Little is known of his boyhood, since most central records are not yet open to the public.  Throughout the 1930s his parents' home was in Footscray Road, Footscray, near Bromley in Kent;  no doubt Kenneth and his siblings also lived there, but, being under voting age, none of them were recorded in the Electoral Registers until 1939 when the eldest, Joan, reached the age of 21.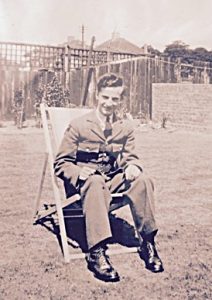 Ken's present-day family have kindly granted permission for these informal photographs to be reproduced in tribute to him:  we are also extremely grateful to Mickleham and Westhumble Local History Society  (M&WLHS) for allowing us to republish them here.  Particular thanks are due to M&WLHS member Roger Davis who is also researching Ken Butcher.  Living as Ken did on the cusp of the two parishes of Mickleham and Westhumble, we feel we each have a small share in the events of his life and premature death.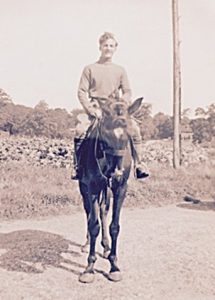 The photograph of Ken  sitting in a deckchair may have been in the suburban back garden at Footscray, but at some stage during World War 2, possibly to escape from the German bomber flight path into London, his family moved to a house in Pilgrims Close, Westhumble called "Friston", just down the hill from Ranmore Common.  In this rural area, among the hills and woods of the North Downs, it is clear that Ken and his brothers enjoyed riding on horseback.  The photograph of him on a horse was shot outside "Friston".  He also owned or drove a motor car, and the photograph below may also have been at "Friston".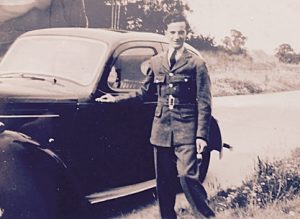 Kenneth served in the Royal Air Force Volunteer Reserve in WW2.  His service papers are not yet open to the public, but the family tradition is that he was stationed in Kent, and  involved in secret war work, possibly involving radar.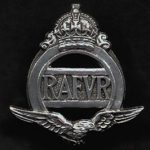 Early in 1944 Ken was involved in an accident, not apparently in his car, but hit by a truck while cycling to his accommodation from his base.  His injuries were so severe that on 13th January he died in Hurtwood Park Hospital, Haywards Heath, Sussex.  He was buried not in his home parish of Mickleham, but in the churchyard of St Barnabas Church, Ranmore Common (up the wooded slopes of the North Downs from his home "Friston").  His grave (burial register reference K 20) is an official war grave, tended annually by a local representative of the Commonwealth War Graves Commission.  For some reason his name does not appear on the Ranmore War Memorial, but is always read out with the other men at the annual Remembrance Day service in St Barnabas.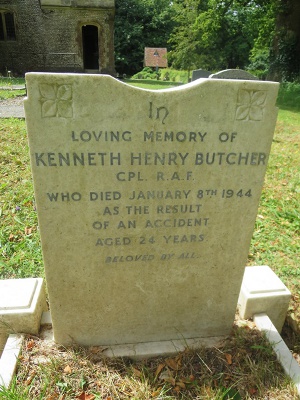 Copyright©2016 
SOURCES
Many  of the sources mentioned are available online via Ancestry, Find My Past and Free BMD.
Commonwealth War Graves Commission (CWGC)
Birth and marriage registers, General Register Office (GRO)
Burial  register, St Barnabas Ranmore Common Surrey History Centre (SHC)
Censuses 1901, 1911 The National Archives (TNA).
London Electoral Registers, various years including 1939, City of London Corporation Libraries, Archives and Guildhall Art Gallery Department
National Probate Calendar for England and Wales, Principal Probate Registry
Mickleham and Westhumble Local History Society (M&WLHS), in particular Roger Davis, for sharing information about Kenneth Butcher whose name appears on the War Memorial at St Michael's Church, Mickleham
Grateful thanks are due to members of Kenneth's family who very kindly provided oral information and also allowed reproduction of the family photographs shown here (which are their copyright)