Private 15254, 2nd Battalion, Hampshire Regiment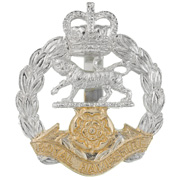 SON of John and Eliza Rice of 80 Ifield Road, Crawley, Sussex
BROTHER of Eliza Ann, Clara, John, Thomas James, Mary Jane, George William, Frederick Ernest, Agnes Emily, Sarah Ann Elizabeth, Stephen Henry, Arthur Caleb, Alfred Richard and Bertha Ethel Rice
HUSBAND of Lilian Jane Rice, nee Hunt, later Barfoot, of 3 Poole Road, Lytchett Minster, Dorset
FATHER of John Nathaniel Rice, born posthumously
Killed in action 6th August 1915, Gallipoli, aged 19 (not 20 as on the official records) 
No known grave, but commemorated on Helles Memorial, Turkey
Also remembered in St Barnabas Church, Ranmore Common,
on the South Street Memorial, Dorking, and the War Memorial Gates, Crawley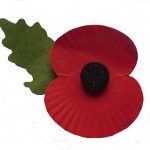 The humble Sussex farming family of the Rices shared something in common with the Cubitts of Denbies Mansion.  Within the space of a little over a year each family lost three sons in World War 1.  One of the Rice boys was Nathaniel who died at Gallipoli aged only 19, and whose name is on the Ranmore War Memorial.

Nathaniel Rice was born on May Day, 1896 at Shelley Farm, Peasepottage, near Crawley, Sussex.  Registered in the official birth index simply as "Nat", he was thirteenth of the fourteen children of John, a farm carter, and Eliza Rice.   Shelley Farm was part of the 1000-acre Buchan Hill Estate, complete with tenanted cottages, a Home Farm for fresh produce, a stable block, fishing lakes, woods stocked with pheasants, and a walled garden requiring six men to furnish the house with flowers, fruit and vegetables. 
At the time of the 1911 census, Nathaniel and his family were living on Buchan Hill's Home Farm, his father and brothers all working in various capacities on the Estate. Nat aged 15 (well, almost!) is a gardener, most likely in the Estate's extensive gardens. It was probably while living and working at Buchan Hill that he met his future wife Lilian Jane Hunt:  in 1911 her elder sister Charlotte Caroline was a servant there in the extensive household of the French-born ostrich-feather merchant Philip Saillard.  Lilian Jane and Charlotte Caroline were daughters of Charles John Hunt, a London solicitor's clerk, and his wife Charlotte.  Lilian Jane was born 17th May 1891 and baptised on 12th July at All Hallows, East India Dock.  She is very elusive in the official records, but probably she went into service, possibly at Buchan Hill and/or Denbies.

No doubt having worked in Buchan Hill Gardens was good experience for Nat when, sometime between 1911 and 1914, he obtained a gardener's job at Denbies whose splendid gardens were noted for a magnificant quarter-mile-long range of glasshouses. In the Electoral Roll for 1915 Nat was registered as living at "Denbies Gardens", probably in the gardeners' bothy with other gardeners, including another War Memorial "name" Frank Woodman.  However, there is probably a time lag here, because according to Nat's 1914-15 Star record he must have enlisted in the Hampshire Regiment in 1914, along with two other Denbies employees Benjamin Barnes and (William) Charles Hull  (the three men have consecutive service numbers).
On 28th March 1915 Nathaniel Rice (claiming to be 20, but actually not quite 19) and Lilian Jane Hunt aged 23 were married after banns at St Martin's Dorking, with Charlotte Caroline Hunt and Nat's brother Alfred Rice as witnesses.  Nat gave his address on the marriage certificate as Alverstoke, near Gosport, Hampshire, probably because of his imminent departure overseas (apparently the regiment sailed for Gallipoli the very next day).  Lilian's address was  High Street, Dorking.  Nat and Lilian's son John Nathaniel Hunt was born posthumously at 3 Albany Road, Ifield (perhaps where Nat's parents John and Eliza or some other of the Rice family were living at that time).

Nathaniel and the other two Denbies men landed with the Hampshire regiment in the Balkan Theatre of War on 15th June 1915.   Ben Barnes lasted less than three weeks, dying on 3rd July;   Charles Hull and Nat only another five weeks, the pair being killed in action on the same day, 6th August 1915.  None of the three men have a known grave, but their names are among more than 20,000 others on the Helles Memorial to the Missing of Gallipoli. a tall obelisk 30 metres high that can be seen from ships passing through the Dardanelles.
Later, Nathaniel's name was added to the Ranmore War Memorial in St Barnabas Church, also South Street Memorial in Dorking, and War Memorial Gates in the Memorial Gardens, Crawley.
In 1921 Nat's widow Lilian married a widower William James Barfoot, and they had at least one daughter.  After William died in 1931, Lilian remarried for the second time – a Robert Tilsed.  She died in 1967 aged 76.  Her son with Nat (John Nathaniel Rice) has proved very elusive, and nothing so far has been found of him.
Copyright©2016
SOURCES
Many  of the sources mentioned are available online via Ancestry, Find My Past and Free BMD.
Commonwealth War Graves Commission (CWGC)
Soldiers Died in the Great War (SDGW)
Birth, marriage and death registers, birth and marriage certificates, General Register Office (GRO)
Censuses 1901, 1911, The National Archives (TNA).
Electoral Registers:  Surrey (Surrey History Centre, SHC)
British Army WW1 Service Records, 1914-1920; British Army WW1 Medal Rolls Index Cards 1914-1920;   British Army WWI Service Medal and Award Rolls (TNA)
Army Registers of Soldiers'Effects, 1901-1929, National Army Museum, Chelsea