Henry Archibald Cubitt, who died in the Great War of 1914-1919, was the eldest of the six sons of Henry Cubitt, later 2nd Baron Ashcombe.    Henry Archibald's two next younger brothers, who also died in the War, were Alick George Cubitt and William Hugh Cubitt.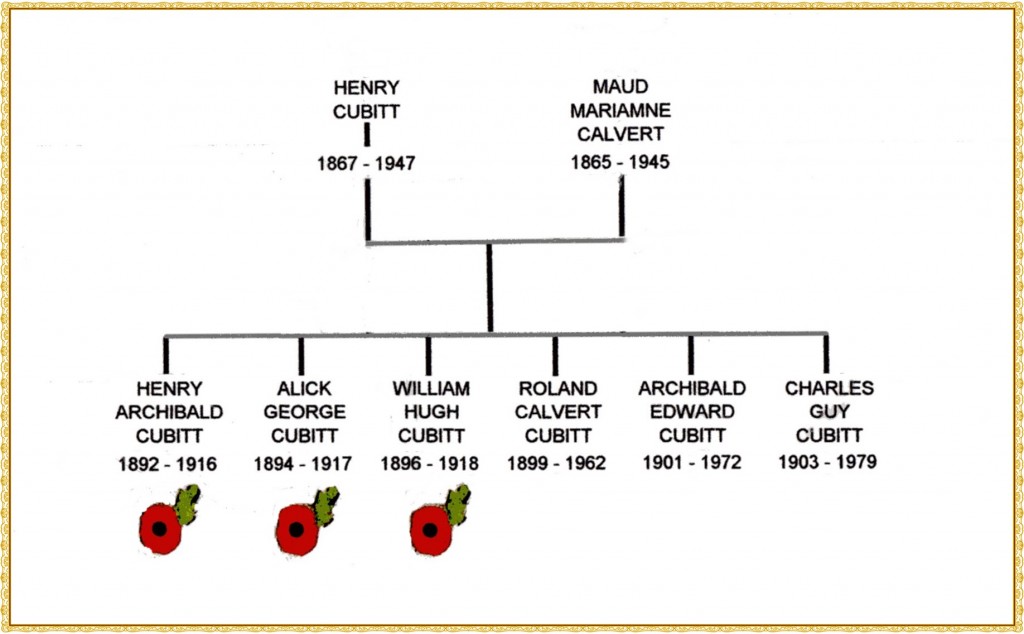 All three brothers, along with their three younger surviving brothers (Roland, later 4th Lord Ashcombe, Archibald Edward and Charles Guy Cubitt)  were grandsons of George Cubitt, lst Baron Ashcombe (who founded St Barnabas Church), and great grandsons of Thomas Cubitt, the great Victorian builder who bought and developed the Denbies Estate in 1850. 
More information on these family members will be found on their respective pages.
Copyright©2016